College Planning Guidelines

Freshman
Sophomore
Junior
Senior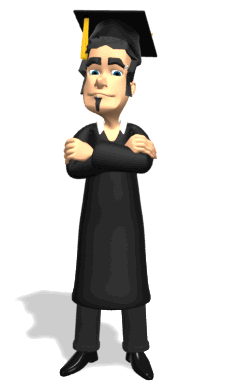 SEPTEMBER
So now you're a freshman. These four years of high school will be important for your academic record. Make sure you take your classes seriously-it could make the difference in your college and career options.
Register with some of the free scholarship searches that can be found on the scholarship page. This way you will be notified of any scholarships that you may be eligible for through out your four years of college.
OCTOBER
Positive school habits are important. Go to school every day. This is simple, but sound, advice. Learning is easier when you attend all of your classes. Do your homework every night. Don't let long-term projects pile up-start working on them as soon as you can.
Read. No single thing can help you become a better learner than reading good, interesting books.
NOVEMBER
Engage in out-of-school activities. Colleges aren't interested only in what you've done in class. They also want to know what you've done out of class. Join clubs and participate in activities that interest you. Play sports, too, that you enjoy. Volunteer in your community; community service is a big deal these days.
Keep a list of your activities and achievements. When you apply to colleges, you won't have to rely on your memory.
DECEMBER
Below are some questions to ask your guidance counselor, teachers, parents, and friends:
Am I taking the right courses for what I want to do after graduation?

If I need help in a certain course, how can I get it?

What elective courses might be good to take?

What extracurricular activities might be most valuable for me?

What interesting and productive things can I do over the summer?
JANUARY
Choose your courses wisely. Most students choose next year's courses in the early spring, so you should start thinking now about what you'll be taking. Most high schools have a suggested course of studies based on what you plan to do after high school. If you plan to go to college-or even think you might go to college, but aren't positive right now-make sure you understand what courses colleges will expect you to have taken in high school.
FEBRUARY
Explore careers! Ninth grade is a great time to dream about what you might want to do as an adult-practice medicine, be a mechanic, teach school, make films, or whatever. Having a sense of your interests and abilities can help you think about life after graduation.
Log on to the SAFMT web site for access to the Montana Career Information System (MCIS). MCIS has information on 490 occupations, Montana wage and employment outlook data, career interest and aptitude information, and information on 3,500 schools and 120 programs of study.
MARCH
Think about what's ahead after graduation. Nearly 60% of students nationwide plan to pursue some form of postsecondary education.
APRIL
Standardized tests-what are they all about? As you head toward college or other training, you'll be encountering some tests called the PSAT, SAT, and ACT. For more information on standardized tests, visit www.collegeboard.organd www.act.org.
MAY
Summer is almost here. Don't waste it! Be creative in looking for summer employment.
JUNE & JULY
Look for community service or volunteer opportunities. Colleges and scholarship committees look for more than just good grades and high test scores. You need to have some volunteer hours and this is a perfect time for logging some of those hours.
SEPTEMBER
Check your academic plan. Make sure you're enrolled in the courses you need to take in order to pursue whatever you plan to do after high school. If you plan to go to college, your high school probably has a "college-track" course of studies.
Make sure you're on track. You don't want to begin your senior year and realize you already should have taken chemistry. If you have questions about your academic plan, talk with your school counselor.
OCTOBER
Consider taking the PSAT test for practice. This test is given to juniors and qualifies individuals for the National Merit Scholarship. Check with your counselor to see when the test will be given and the cost.
Why am I doing all this stuff? Why bother going to college? There are lots of reasons. First, you'll get (and probably hold onto) a job that is more satisfying to you. Second, you'll earn more money. Third, you'll have a broader perspective on life. College courses expose you to a wide range of subjects, in addition to enabling you to learn in-depth about a particular field of study.
Check with your school counselor to see when the PLAN test will be given. The PLAN test is a preliminary ACT test that is given to sophomores sometime in the fall or winter. Be sure to register for this test.
NOVEMBER
Boost your test-taking skills. Few things can help boost your academic success like reading-and not just reading what you're assigned in class, but reading on your own outside of class. Much of what you do in school, college, and future employment depends on good reading skills.
Learn about different kinds of postsecondary schools. Colleges offer four-year degrees, typically a Bachelor of Science (BS) or Bachelor of Arts (BA). Universities offer both four-year degrees and graduate degrees. Graduate degrees typically include master's degrees and doctorates, and are earned in graduate programs at universities. Universities are usually much bigger than colleges.
Community colleges and technical schools offer two-year degrees that are typically known as associates' degrees. If you want, you can usually transfer from a two-year school to a four-year college.
DECEMBER
What if no one else in your family has ever gone to college? Is there a disadvantage to being a "first-generation" college student? No, as long as your parents support your decision to continue your education. You won't be able to talk with your parents about their college experiences, but you can talk with many other people- teachers and counselors at your school, perhaps older brothers and sisters, or friends.
Ask your school counselor for more information.
JANUARY
What do you know about educational loans?
You'll probably end up having to take out education loans when you go to college. You can use education loans to pay education expenses such as tuition, room and board, and books. Education loans are long-term commitments. You don't have to start paying them off until you graduate or stop your studies. After graduation, you "enter repayment" and typically have 10 years to pay off your education loans.
The average student loan debt at graduation is $19,400. The monthly payment on this amount (assuming the maximum interest rate of 8.25 percent) is $237.95 for ten years.
FEBRUARY
Start to discuss college options. Lots of schools may seem right for you. Explore your options by asking some questions of yourself. What are your interests? What are your personal and career goals? Think about what makes one college different from another?
Consider the following characteristics:
Large or small

Public or private

College or professional school

Location

Coed (men and women) or single sex

Courses and majors offered, and academic rigor

Facilities and general campus environment

Composition of student body

Faculty

Athletics

Admission criteria, cost, and financial aid

Housing
MARCH
Make sure your parents are involved in your education plans. Going to college is actually a family affair. Your parents' support and encouragement are important, and they will be asked to pay a portion of your college expenses.
Talk to your parents about the courses you're taking now, and what you plan to take in your junior and senior years. Your parents can help you make sure your academic plan is in good shape.
Make sure your parents go to open houses and teacher conferences held at your school. That demonstrates to teachers and administrators that your parents care about your academic success. Relationships with school staff will become more and more important as you get ready to apply to college.
APRIL
Identify interests, abilities, and talents. Think about careers you may want to pursue. Have you ever taken any interest tests or personality profiles? The results are often helpful in thinking about jobs that you may like to do some day.
MAY
Familiarize yourself with the process of applying to college and applying for financial aid. It's never too early to prepare!
Though you won't be sending in applications until your senior year, knowing a bit about the process will help you as you plan your junior and senior years. A few items to keep in mind:
· You usually apply to colleges in the fall and early winter of your senior year.
· Early decision deadlines are usually in mid-November, and you're notified in December whether you've been admitted.
· Traditional admissions deadlines are usually the end of January, with notification by mid-April.
· You usually apply for financial aid at the beginning of the year during which you expect to enroll in college-in other words, after January 1 for the academic year that begins in September.
SUMMER
Learn, intern, volunteer, or earn. You may think of summer as a time for shutting down and lazing around, but you need to use all of your time wisely-and that means summer time, as well as school time. Consider taking an interesting course somewhere. Apply for an internship. Internships are often unpaid, but they provide great opportunities to see how real businesses or organizations operate. Volunteer for public service work. Demonstrating a personal commitment to making the world a better place is something colleges like to see. It shows you can think, and act, beyond the narrow world of your daily life.
If you get a summer job, save some of your earnings for college. Even small amounts saved every week add up.
AUGUST
Begin the college selection process! Attend college fairs, financial aid seminars and information sessions to learn as much as you can about the college application process. Make sure you are meeting NCAA requirements if you want to play Division I or II sports in college.
SEPTEMBER
Learn where to find college information and start collecting the information
Register for the October PSAT. Meet with your guidance counselor to review your courses for this year and next year.
Prepare a list of questions to ask college representatives.
Set up a calendar to track important dates and deadlines.
OCTOBER
Junior year PSAT scores may qualify a student for the National Merit Scholarship Competition. So even though these scores will not be used for college admissions, it is still a good idea to study for the PSAT so you can score as high as possible. The more times you take standardized test, the more familiar you will become with the format and the types of questions asked. If you wish to receive free information from colleges, indicate on the PSAT answer form that you want to participate in the Student Search.
Attend "College is Possible" workshops at Montana State University-Billings and any financial aid workshops with your parents.
NOVEMBER
Junior year grades are extremely important in the college admission process because they are a measure of how well you do in advanced, upper level courses. Grades are also used to determine scholarships and grants for which you may be eligible. So put in the extra effort and keep those grades up!
If you will require financial aid, start researching your options for grants, scholarships and work study programs. Check out all the financial aid information sites in the financial aid page. Make an appointment with your guidance counselor to discuss options.
DECEMBER
During December you should receive the results of your PSAT. Read your score report and consult your school counselor to determine how you might improve on future standardized tests. The PSAT is excellent preparation for the SAT.
If you plan to take the ACT, register now for the February exam. Most colleges accept both the ACT and the SAT. Some colleges may require the SAT II test. Be sure to check the college website to see what the college requires. Montana colleges will accept either the ACT or SAT. You do not need to take both tests.
Check with your counselor to see if applications are available for Girls' State. They may not be available until January.
JANUARY
Begin to make a preliminary list of colleges you would like to investigate further. Surf the Internet and use the college resources on this website and in the guidance office. Remember you should have all your college applications submitted by the end of December.
FEBRUARY
Meet with your guidance counselor to discuss your preliminary list of colleges. Discuss whether your initial list of colleges meets your needs and interests (academic program, size, location, cost) and determine if you are considering colleges where you are likely to be admitted. You should be both optimistic and realistic when applying to colleges. Also discuss which classes you plan to take next year.
Prepare for the SAT or ACT by signing up for a prep course, using computer software, using the free test review sites in the Testing section, or doing the practice tests available in the counseling office. But do not spend so much time trying to improve your standardized test scores that your grades suffer. Remember you should take either the ACT or SAT before the beginning of your senior year.
Register for the April ACT test if you plan to take it.
MARCH
If you are considering a military academy or ROTC scholarship, meet with your school counselor as soon as possible.
Use the Internet to request admissions and financial aid information from the colleges on your list.
Continue studying for the ACT or SAT tests.
Get the application for Boys' State from your counselor.
APRIL
Register for the May/June SAT or ACT tests. Check the calendar carefully to determine which test days work for you. Continue preparing for the tests.
Continue to evaluate your list of colleges and universities. Eliminate colleges from your original list that no longer interest you. Add others as appropriate.
Look into summer jobs and apply for special summer academic or enrichment programs.
MAY
Begin setting up appointments with colleges to visit them during the summer. It is difficult to determine if a college is right for you if you have not visited the campus.
End the school year strong by studying for any final tests that you may have.
JUNE
Get on the road to visit colleges. Seeing the college firsthand, taking a tour and talking to students help you decide whether or not a school is right for you. Although it is ideal to visit colleges during the academic year, going in the summer will still be valuable.
JULY
Continue with college visits.
Talk to people in careers that interest you. Take advantage of any job shadowing opportunities of interest to you.
AUGUST
Continue to refine your list of potential colleges.
Begin preparing for the actual application process by drafting application essays; collecting writing samples; and assembling portfolios or audition tapes (if applicable). If you are an athlete and plan on playing in college, contact the coaches at the schools to which you are applying and ask about athletic scholarships.
Complete the NCAA Clearinghouse eligibility form if you hope to play in Division I or II sports.
SEPTEMBER
Make sure you have all applications required for college admissions and financial aid. Write, phone or use the Internet to request missing information. Be sure to check on all the deadlines.
Check the scholarship wall and the school website for any scholarships that you may be eligible for. This will be an on-going process throughout this school year. Also check to see when the different college representatives will be visiting the school. Make arrangements with the teachers of any classes you may miss to meet with college reps.
Meet with your guidance counselor to review your transcript and extracurricular records to ensure their accuracy.
Register for the fall ACT or SAT, if you plan to take one of them.
If the colleges require recommendations, ask the appropriate people to write on your behalf. Fill out the enclosed data sheet to give to the individuals so they have the pertinent information. Provide recommendation forms, any special instructions and a stamped, addressed envelope (if necessary). It is important to give recommendation writers at least two weeks to write the letter or fill out the form. Write thank you notes to those who write recommendations and keep them informed of your decisions.
Plan visits to colleges and set up interviews (if necessary) if you didn't get to them during the summer.
OCTOBER
Attend a regional college fair to investigate further those colleges to which you will probably apply.
Mail applications in time to reach the colleges by the deadlines. Check with your counselor to make sure your transcript and test scores have been/will be sent to the colleges.
NOVEMBER
Continue completing applications for colleges and scholarships. Make copies of all your applications before mailing them. Some colleges, like Rocky and Carroll, will waive the application fee if you register before January 1.
DECEMBER
You should have all your college applications completed and mailed by the end of the month. Continue searching for and filling out scholarships.
If you have decided which college you are definitely attending, fill out the housing application and send in with the deposit to ensure that you will have a dorm room. Many colleges require you to live on campus the first year.
Get a FAFSA form from your counselor.
JANUARY
Keep working hard! Your grades continue to count through your senior year.
Request that your counselor send the updated transcript to the colleges you applied to.
Parents and students should complete their income tax forms as soon as possible. You need those figures to fill out the FAFSA. Complete the FAFSA on-line as soon as possible. Double check to make sure you have filled out any additional financial aid forms that the college may require.
FEBRUARY
Remember to monitor your applications to be sure that all materials are sent and received on time and that they are complete. Stay on top of things and don't procrastinate; you can ruin your chances for a scholarship by missing a deadline.
You should receive your Student Aid Report (SAR) within four weeks after submitting the FAFSA. Review the SAR carefully and check for any inaccuracies. If necessary, correct any items on the SAR and return it to the FAFSA. If more thatn four weekds have passed after sending in your FAFSA and you have not received an acknowledgment, contact the Federal Student Aid Information Center at (800)4-FED-AID.
Complete scholarship applications. You may be eligible for more than you think. Many of the local scholarships will be posted starting next month.
Your FAFSA should be filed by the end of the month. Many schools have a March 1 priority deadline. If you submit your FAFSA after the priority deadline, you may not receive some of the federal student aid that is given out on a first come, first serve basis.
Enjoy your final year in high school, but do not catch senioritis!!
MARCH
Stay focused and keep studying - only a couple more months to go!!
APRIL
Review your college acceptance and financial aid awards. Be sure to compare financial aid packages in your decision-making process. If you are positive you will not enroll at one or more of the colleges that accept you, please notify those colleges that you have selected another one. Keeping colleges abreast of your plans might enable those colleges to admit someone else. If you know which college you will attend and have not filled out a housing application, do so now.
MAY
Finish the school year strong.
Decide which college you will attend if you have not already done so. Check on deadlines for tuition, room and board payments. Arrange a time to attend an orientation session at the college. This is when you will register for classes. Do not wait until the end of the summer to go to orientation, if possible. Many of the classes you want may be full.
Make sure the counselor know where to send your final transcript.
SUMMER
If you are receiving school loans, look for the paperwork to finalize the loans. Many colleges require some on-line loan counseling before giving you the loan.
Respond to any requests from the college for information.
Pack for college.